Ruotsinsuomalaisen Nuorten Liitto
This is a large sized print on fabric that I got an opportunity to create after winning Suomiart's Young Artist of the Year.
RSN (Swedish-Finnish Youth Organization) contacted me and wanted me to do a project with them for the year's Gothenburg Culture Festival. It should symbolize Finland and Finnish culture from a Swedish view without the use of stereotypes. Friendship and love were keywords for the project. The digitally drawn image got printed on polyester fabric.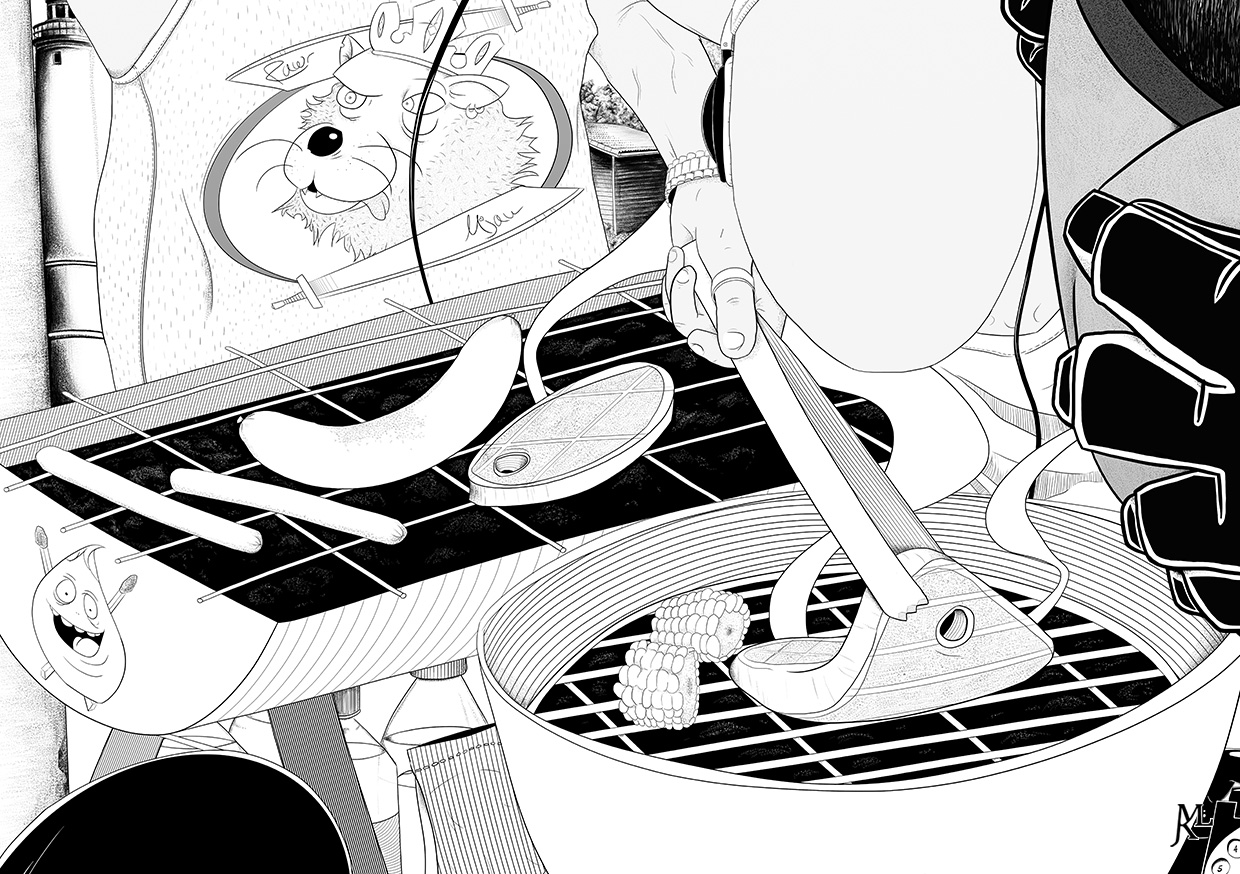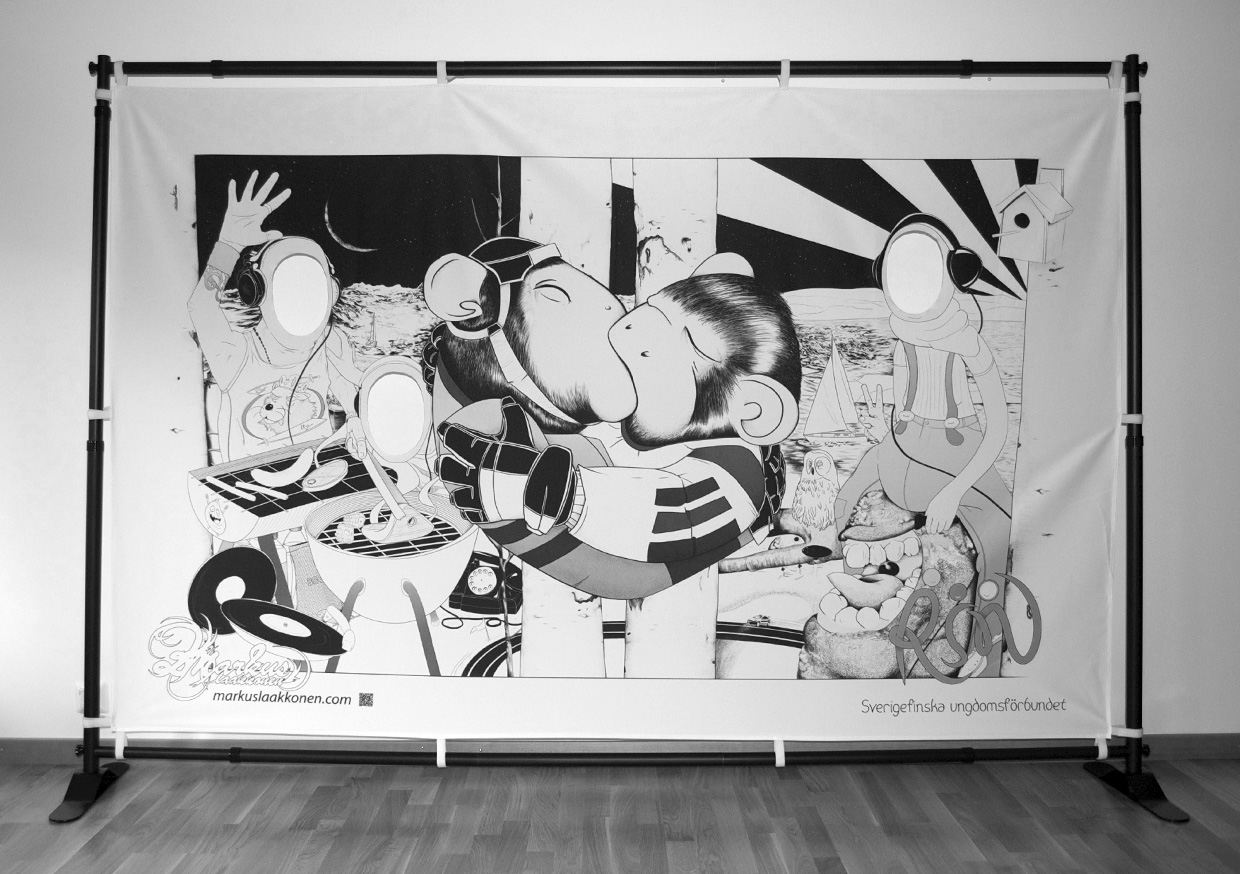 It was a great project, partly because it's not every day you get to work on such a large canvas (290cm × 225cm). It was a joy to see children and adults interacting and placing their heads in the print. RSN has since used the print when they have traveled around and visited various events. It is always fun when a project is genuinely appreciated and to be part of the event.